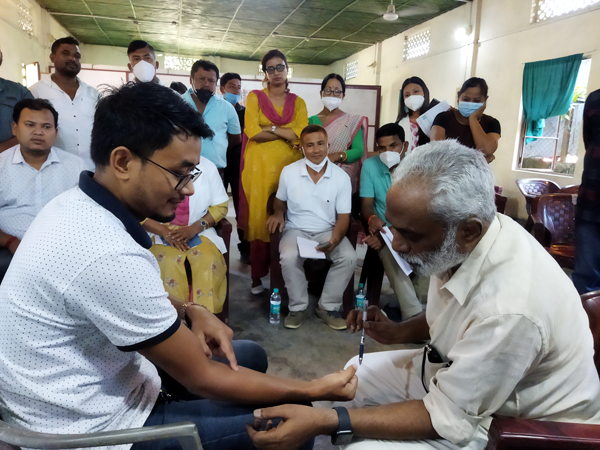 Leprosy is a mainly a social disease rather a simple medical disease. Social exclusion of people living with visible deformity is unimaginable even today and it's double disadvantaged by loss of livelihood and financial burden. AIFO India uses a "Twin tract approach" to promote the social inclusion. We educate the person affected by leprosy and family member and also we educate the society about the leprosy and need of social inclusion.
Counselling for people affected by leprosy and family members
Linkage with government schemes and benefits for loss of wage, disability ID card and other social security schemes.
Financial support for food, groceries and medicine.
Financial support for construction of building for extremely poor leprosy affected person.
Community awareness about sign and symptoms of leprosy, treatment and importance of social inclusion.
Our challenges:  Financial support for income generation activities and construction of shelter is major game changer in the life of people affected by leprosy. Unfortunately we are struggling for financial resource to promote the inclusive development of the society.