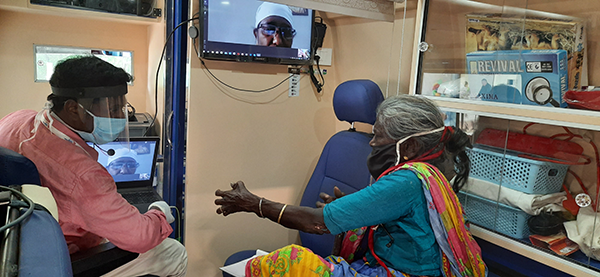 Reducing leprosy-related discrimination requires a multi-pronged approach, which includes making people functionally and financially independent and making them well-informed about the available support systems: policies, government programmes, welfare schemes and rights guaranteed by the Constitution of India.
The vocational training centres of The Leprosy Mission Trust India provide an opportunity for students from leprosy and disability backgrounds to get themselves skilled in different trades and be placed in respectable jobs. Similarly, through community projects across 8 states, the team at TLMTI provides skills-based training and livelihood options, hence, creating opportunities for them to live a life of dignity. With skilling, comes financial independence and social acceptance.
Mobilising and empowering community people to be the change agents is another intervention that is geared towards dispelling myths and misconceptions around leprosy and create an enabling environment for people affected by leprosy to self-report cases of leprosy and seek early treatment. These change agents developed by TLMTI participate at national, state and block-level platforms to identify and address needs of persons affected by leprosy and facilitate access to rights and entitlements. They also engage with the duty bearers and advocate for their rights.
The Leprosy Mission Trust India also works with the states and the Centre on repealing discriminatory provisions in state and Central laws that restrict persons affected by leprosy from participating in a society and making optimum use of their potential.
Livelihood Impact of Leprosy: People with leprosy are often extremely poor; additional issues, such as stigma, discrimination and disability associated with leprosy often restrict opportunities for work, which increases their poverty. Skills training and decent work can provide a strong entry point for integration into society and are a mechanism for breaking the cycle of isolation, dependency and poverty commonly associated with disability. When people with disabilities can make financial contributions to their families, they often report increased participation in family activities, especially in decision-making. There are many social rehabilitation programmes which can support persons affected by leprosy to have a decent living