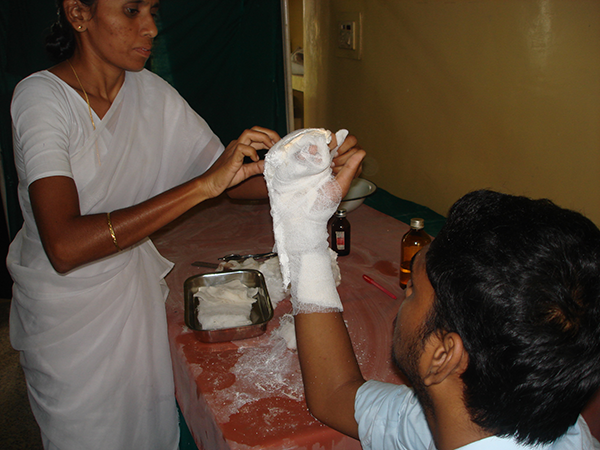 Deformity due to leprosy might lead to disability further contributing to their stigma & discrimination. FAIRMED advocates and practices early diagnosis followed by prompt and uninterrupted medication to prevent deformity and disability. This doesn't just include the index case, but also the contacts & children. Various activities were undertaken by FAIRMED India-supported hospitals and community-based projects to prevent deformity and disability. The various strategies and activities carried out by FAIRMED supported projects are:
They are advocating and practicing early detection.
A capacitated health care staff at the primary and secondary level health care to provide prompt services.
We are ensuring gender sensitive service packages at primary and secondary level health care facilities.
Facilitate the formation of self-care groups at the primary level.
Supports designated tertiary care hospitals recognized by MoHFW, GoI, which provides free in-patient and out-patient services, including reconstructive surgeries and ulcer care, etc.
Collaborate with the Central Leprosy Division (CLD) in promoting & advocating for disability prevention & medical rehabilitation (DPMR) activities.