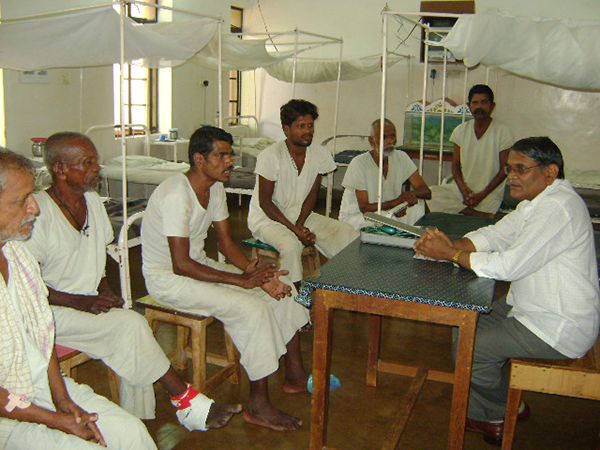 Discrimination results from stigma due to leprosy and is very much prevalent in the community. FAIRMED India is a true believer in including people affected by leprosy into mainstream society through a holistic approach. FAIRMED India started community-based programs both in Andhra Pradesh and Maharashtra with the following activities to stop Discrimination and promote inclusion;
Through the twin-track approach, the gaps between the service providers and recipients were reduced quite significantly, and both parties support and complement each other.
Discrimination usually starts from the home, so FAIRMED India projects target the family members and educate them on leprosy and its consequences, motivating them to extend possible care to the affected member of the family.
Facilitate a platform for the people affected by leprosy at both community and district levels and link them to larger disability platforms.
Capacity building of people's groups on dynamics of group and adherence and other aspects of the group might negatively influence them.
Information on various government schemes and entitlements and the processes to avail those.
There are challenges too :
Geo-social reasons make it challenging to work with communities
The numbers of people affected by leprosy in villages are significantly less for group formation.
There are possibilities of being identified as leprosy-affected, which makes it difficult for group activities.